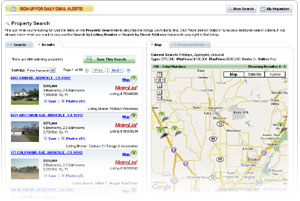 Welcome to iHomefinder's product Demo site. Here you can explore some of our most popular IDX Search and Listings display pages.
The pages on this demo site all use our 7.0 platform. This new technology allows us to build pages that are faster and more interactive than ever before. These new templates have been designed for Better Lead Capture and we've already received great feedback about how these new pages have helped our customers get more leads and contacts from site visitors.
In addition to our front-end tools, iHomefinder offers a rich back-end administrator that helps clients manage their leads and listings, view reports on site activity, and customize site tools.
Please spend some time exploring our tools right now and experience firsthand the benefits they offer. If you have any questions or you'd like more information on other tools and templates available, please contact us at .